Create a Lasting Legacy at Chemeketa
Touch the lives of others while creating a lasting legacy. Find peace of mind through a wide variety of tax benefits while helping Chemeketa Foundation achieve its goals for current and future generations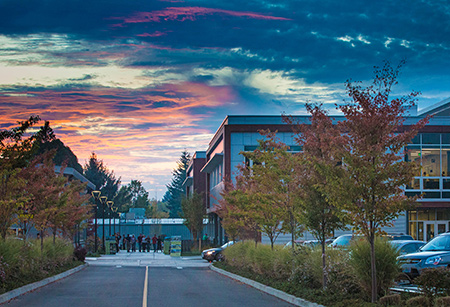 About Bequests
You may be looking for a way to make a significant gift to help further our mission. A bequest is a gift made through your will or trust. It is one of the most popular and flexible ways that you can support the Chemeketa Foundation.
more

Friday July 3, 2020
Finances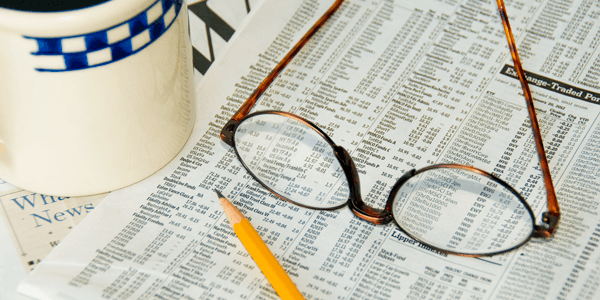 JP Morgan Reports Earnings
JP Morgan Chase & Co. (JPM) announced first quarter earnings on Tuesday, April 14. The financial institution, built with 1,200 predecessor firms including Bank One and Bear Stearns, reported revenue that fell below Wall Street's expectations.

JP Morgan Chase reported quarterly revenue of $29.07 billion, down 3% from $29.85 billion during the same quarter last year. This fell below analysts' expectations of $29.67 billion.

"The first quarter delivered some unprecedented challenges and required us to focus on what we as a bank could do - outside of our ordinary course of business – to remain strong, resilient and well-positioned to support all of our stakeholders," said JP Morgan Chase Chairman and CEO Jamie Dimon. "In Consumer & Community Banking, we have remained focused on meeting our customers' needs."

JP Morgan Chase reported net quarterly earnings of $2.87 billion. This is down 69% from $9.18 billion reported in this quarter last year.

Stock in the company fell almost 3% after the earnings release. JP Morgan Chase's trading segment experienced an increase of 32%, generating a record $7.2 billion in the quarter. The company added $6.8 billion to build its credit reserves due to "the likelihood of a fairly severe recession." The company attributed the significant decrease in earnings to the credit reserve addition in the quarter.

JP Morgan Chase & Co. (JPM) shares closed at $95.18, down 7.7% for the week.


Rite Aid's Shares Drop

Rite Aid Corporation (RAD) reported quarterly earnings on Thursday, April 16. The drug store chain reported revenue that beat Wall Street's estimates, causing shares to drop more than 20% after the report's release.

Rite Aid announced revenue of $5.7 billion for the fourth quarter. This is up 6% from revenue of $5.4 billion reported in the same quarter last year and above the $5.6 billion in revenue that analysts expected.

"Together, we're really working around the clock, making sure that we can continue to serve our communities," said Rite Aid CEO and Director Heyward Rutledge Donigan. "And the importance of the supply chain has never been more evident, and our distribution center teams are doing a good job despite the great difficulty we have getting as many essential supplies as we would really like to have for our customers."

The company reported net losses of $343.5 million for the fourth quarter. This was greater than the earnings loss of $255.6 million from the same quarter last year.

Rite Aid stock reacted to the greater-than-expected earnings loss for the quarter. Higher income tax expenses drove the earnings loss. The company reported strong gains in its pharmacy services segment due to an increase in Medicare Part D memberships. The memberships grew by 244,000 in the quarter.

Rite Aid Corporation (RAD) shares closed at $11.69, down 11.1% for the week.


Bed Bath & Beyond Posts Losses

Bed Bath & Beyond Inc. (BBBY) posted its latest quarterly earnings results on Wednesday, April 15. Despite the retailer reporting decreased revenue and net losses for the quarter, shares jumped more than 17% after the report's release.

The company reported net sales of $3.1 billion. This was down from $3.3 billion in net sales at the same time last year.

"We are executing a clear plan to manage our business efficiently and effectively through the coronavirus pandemic, prioritizing the health and safety of our customers and teams," said Bed Bath and Beyond CEO Mark Tritton. "Our financial position and contingency plans will allow us to retain the financial flexibility to make targeted investments that will deepen our connection with our customers and rebuild our authority in the Home space."

Bed Bath & Beyond posted a net loss of $65.4 million. This was down from a net loss of $253.8 million at the same time last year.

The company announced on its earning call that demand for bread makers has increased 400% in the past month. Due to temporary store closures, the company has shifted to curbside pickup and in-store pickup for online orders. During its first week of curbside pickup, its Buy Buy Baby branded stores fulfilled 11,000 curbside deliveries.

Bed Bath & Beyond Inc. (BBBY) shares ended the week at $4.79, down 16% for the week.

The Dow started the week of 4/13 at 23,699 and closed at 24,242. The S&P 500 started the week at 2,782 and closed at 2,875. The NASDAQ started the week at 8,128 and closed at 8,650.
Hope Buoys Treasury Yields
Treasury yields rose on Friday as hopes for reopening the economy grew. Treasury yields fell further earlier in the week due to the continued increase in unemployment claims from the economic impact of COVID-19.

Unemployment claims increased by 5.25 million for the week ending on April 11, bringing the tally to 22 million unemployment claims in four weeks. The total unemployment rate is estimated to reach 15% by the end of April. In response, the 10-year Treasury yield fell to 0.6%.

"As we fully know the current state of the labor market with mass waves of layoffs, the key question turns to how many of these people will be rehired when the economy starts to reopen," said Andrew Smith, chief investment officer of Delos Capital Advisors. "We can assume it will take a long time for that to happen but hopefully we're getting closer to at least getting started."

On Thursday, President Trump released guidelines to reopen the economy. Reports that remdesivir, an antiviral drug, may be effective to treat COVID-19, buoyed hopes that America may reopen sooner than forecast.

"Having an effective therapy to combat the coronavirus is certainly positive," said Adam Crisafulli, founder of Vital Knowledge. "Remdesivir isn't preventative and won't influence transmission, which means the drug isn't going to necessarily impact the speed at which economic activity will resume in May and beyond."

The 10-year Treasury note yield finished the week of 4/13 at 0.65% while the 30-year Treasury note yield finished the week at 1.28%.
Mortgage Rates Hover at Lows
Freddie Mac released its latest Primary Mortgage Market Survey on Thursday, April 16. The report showed the 30-year rate at an all-time low this week.

The 30-year fixed rate mortgage rate averaged 3.31%, down from 3.33% last week. At this time last year, the 30-year fixed rate mortgage averaged 4.17%.

This week, the 15-year fixed rate mortgage averaged 2.80%, up from 2.77% last week. Last year at this time, the 15-year fixed rate mortgage averaged 3.62%.

"Mortgage rates continue to hover near all-time lows for the third straight week," Freddie Mac's Chief Economist Sam Khater. "As a result, refinance activity remains high, but home purchase demand is weak due to economic tightening."

Based on published national averages, the national average savings rate was 0.07% for the week of April 13. The one-year CD averaged 0.29%.
Published April 17, 2020
Previous Articles
Dave & Buster's Reports Earnings
Darden Restaurants Reports Strong Earnings