Create a Lasting Legacy at Chemeketa
Touch the lives of others while creating a lasting legacy. Find peace of mind through a wide variety of tax benefits while helping Chemeketa Foundation achieve its goals for current and future generations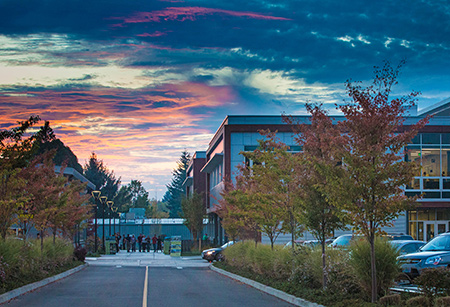 About Bequests
You may be looking for a way to make a significant gift to help further our mission. A bequest is a gift made through your will or trust. It is one of the most popular and flexible ways that you can support the Chemeketa Foundation.
more

Friday July 3, 2020
Finances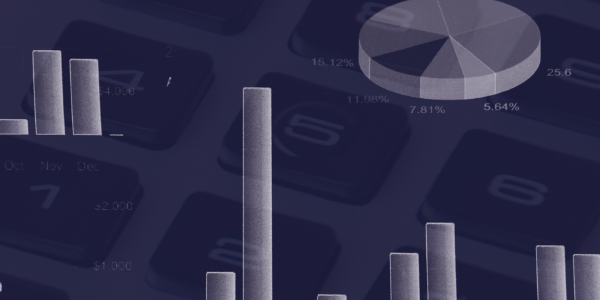 Kimberly-Clark Rolls Out Strong Earnings
Kimberly-Clark Corporation (KMB) reported first quarter earnings on Wednesday, April 22. The Dallas-based paper product company's earnings report revealed earnings and revenue that surpassed analysts' estimates.

Kimberly-Clark announced revenue of $5.01 billion for the first quarter, up 8% from revenue of $4.63 billion in the same quarter last year. This exceeded analysts' expectations of $4.86 billion.

"Since the outbreak of COVID-19, Kimberly-Clark has taken decisive actions to protect the health and safety of our people, customers and consumers, proactively managed our global supply chain to ensure a steady supply of our essential products, and positioned our brands to help support those in need," said CEO and Chairman Mike Hsu. "A combination of increased consumer demand for our products and strong execution by our teams is reflected in our first quarter results."

The company reported first quarter earnings of $660 million or $2.13 per share. This is up 28% from earnings of $454 million or $1.66 per share reported during the same quarter last year.

The parent company of brands such as Kleenex, Cottonelle, Scott and Huggies saw a 6% increase in its Personal Care Segment and a 13% increase in the Consumer Tissue Segment. Sales outside the U.S. in emerging markets increased 10% and in developed markets increased 17%, despite a negative impact from changes in currency rates. Kimberly-Clark withdrew previous guidance and is not providing additional guidance at this time due to economic uncertainties stemming from the coronavirus pandemic.

Kimberly-Clark Corporation (KMB) shares ended at $141.66, relatively unchanged for the week.


Netflix Subscriptions Rise, Stocks Fall

Netflix, Inc. (NFLX) released its first quarter earnings report on Tuesday, April 21. The streaming entertainment company reported record gains in membership, but stock prices fell after the earning's release.

Netflix posted quarterly revenue of $5.77 billion. This is up from $4.52 billion in revenue reported at the same time last year.

"At Netflix, we're acutely aware that we are fortunate to have a service that is even more meaningful to people confined at home, and which we can operate remotely with minimal disruption in the short to medium term," wrote Netflix in a letter to shareholders. "Like other home entertainment services, we're seeing temporarily higher viewing and increased membership growth. In our case, this is offset by a sharply stronger U.S. dollar, depressing our international revenue, resulting in revenue-as-forecast. We expect viewing to decline and membership growth to decelerate as home confinement ends, which we hope is soon."

For the quarter, Netflix reported net income of $709 million. This is up from $344 million reported at this time last year.

Netflix added 15.77 million new subscribers to its service during the quarter. This far exceeded analysts' expectations of 8.2 million. However, the company offered conservative guidance for the next quarter, estimating 7.5 million subscriber additions. Netflix stated its guidance is "mostly guesswork" due to the coronavirus pandemic.

Netflix, Inc. (NFLX) shares closed at $424.99, down 2.3% for the week.


Domino's Delivers First Quarter Earnings

Domino's Pizza, Inc. (DPZ) announced its first quarter earnings on Thursday, April 23. The largest pizza company in the world saw an increase in revenues and profit.

Domino's reported quarterly net sales of $873.10 million, up from $835.96 million during the same quarter last year. This exceeded analysts' expectations of $866.75 million.

"In a time of unprecedented change in our industry, I am pleased to report that Domino's is in a very strong financial position, both at the brand and franchisee levels," said Domino's CEO Ritch Allison. "We can't predict the full impact of COVID-19 on the broader economy and we don't know how consumer behavior and restaurant purchasing patterns may evolve coming out of this crisis. What I do know is that our franchisees and teams in the U.S. and across the globe will remain focused on safely serving our customers and our communities in this time of need."

Domino's reported earnings of $121.6 million for the quarter, or $3.07 earnings per share. This is up from earnings of $92.6 million, or $2.20 earnings per share at this time last year.

Based in Ann Arbor, Michigan, Domino's has a global presence with over 17,000 stores worldwide. U.S. same-store sales rose 1.6% during the quarter and U.S. sales increased 10.7% in the first month of the second quarter. Despite this uptick in upcoming second quarter numbers, Domino's withdrew its two-to three-year outlook due to economic uncertainties stemming from the coronavirus pandemic.

Domino's Pizza, Inc. (DPZ) shares closed at $367.29, up 0.72% for the week.

The Dow started the week at 24,095 and closed at 23,775 on 4/24. The S&P 500 started the week at 2,846 and closed at 2,836. The NASDAQ started the week at 8,553 and closed at 8,635.

Treasury Yields Remain Low
Treasury yields rose slightly this week as oil prices jumped midweek. However, yields fell Thursday after a negative report on a potential coronavirus drug was released.

On Tuesday, oil prices fell below zero for the first time in record history. The drop was fueled by oversupply in pipelines and tankers due to a sudden drop in nonessential travel along with the Tuesday sale deadline for investors holding May contracts. The 10-year Treasury note yield fell to 0.554% while the 30-year Treasury bond dipped to 1.124%. Oil prices recovered on Wednesday causing the 10-year yield to increase to 0.636% and the 30-year yield to rise to 1.237%.

"The early bounce in the crude oil market offers a degree of solace and supports the narrative that the May 20 contract's plunge into negative territory was an isolated event," said Ian Lyngen, Head of U.S. Rates Strategy at BMO Capital Markets. "Extracting a sense of calm and stability from the overseas session for oil has allowed yields and global equities to drift higher."

On Thursday, a report revealed disappointing results from a clinical trial of the drug remdesivir by manufacturer Gilead in treating COVID-19. A summary of the report appears to have been prematurely released on the World Health Organization's website and was subsequently removed.

Amy Flood, a spokesperson for Gilead, stated "the post included inappropriate characterization of the study" because the study was shut down early due to too few participants. "Trends in the data suggest a potential benefit for remdesivir, particularly among patients treated early in disease," Flood said.

The 10-year Treasury note yield closed at 0.60% on 4/24, while the 30-year Treasury bond yield was 1.18%.

Mortgage Rates Rise Slightly
Freddie Mac released its latest Primary Mortgage Market Survey on Thursday, April 23. The report showed a slight increase in rates.

The 30-year fixed rate mortgage rate averaged 3.33%, up from 3.31% from last week. At this time last year, the 30-year fixed rate mortgage averaged 4.20%.

This week, the 15-year fixed rate mortgage averaged 2.86%, up from 2.80% last week. Last year at this time, the 15-year fixed rate mortgage averaged 3.64%.

"Mortgage rates have stabilized over the last few weeks as the market searches for direction in the fog of economic data," said Freddie Mac's Chief Economist Sam Khater. "While financial markets initially rallied on the news of Federal Reserve support and are improving due to the Senate's passage of a new small business stimulus, we continue to see a deep economic contraction amidst uncertainty about the recovery formation."

Based on published national averages, the national average savings rate was 0.07% on 4/24. The one-year CD finished at 0.29%.
Published April 24, 2020
Previous Articles
Dave & Buster's Reports Earnings